"Training and research for the sustainable management of tropical forests"
                                                                           WHO WE ARE
The Department of Silviculture and Forest Management has been training professionals for Ghana's forestry sector since its establishment in 1982. It is one of the five departments of the Faculty of Renewable Natural Resources. The faculty offers a composite degree in Natural Resource Management (BSc). In the third and fourth years of the program, however, students will have to pursue one of five options. Silviculture and Forest Management is one of the options and has been the favourite option over the years.
Silviculture is the planned production and harvesting of forest crops. It involves, among other things, three major activities, namely:
(a) Raising planting stock in forest nurseries
(b) Tree planting at various scales
(c) Cutting forest stands as a means to obtain natural regeneration, promote tree growth or remove trees that have reached maturity
Forest management is about exercising appropriate controls over forest growth and development to ensure certain desirable outcomes from forests.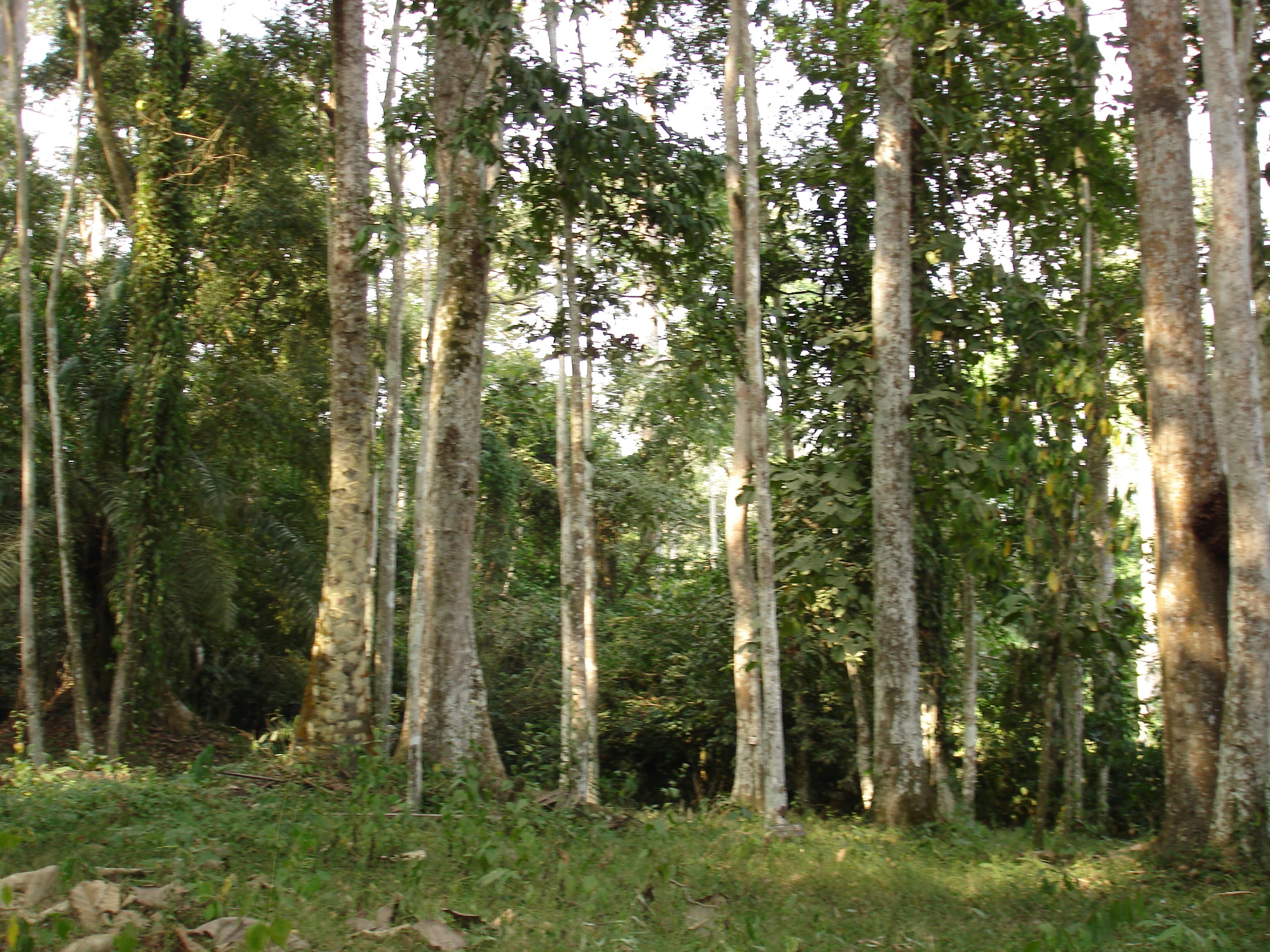 Mission
Our mission is to equip our students with the tools and skills needed for the sustainable development and management of tropical forests and woodlands for the enhancement of the contribution of forests to Ghana's socioeconomic development.
Vision
Our vision is to be an academic department of excellence in teaching, research and extension of knowledge in the development and management of tropical forests and woodlands.
                                                                               WHAT WE DO
ACADEMIC PROGRAMMES
4 -Year BSc (Natural Resource Management) Silviculture and Forest Management Option

2-Year taught and research MPhil program in Natural Resource and Environmental Governance

Research Degrees: MPhil and PhD in Silviculture and Forest Management
Some Undergraduate Courses include:
Forest Ecology, Natural Forest Silviculture, Plantation Silviculture, Forest Systematics, Forest Management, Natural Resource Policy and Legislation, Collaborative Resource Management, Forest Roads and Machinery, Forest Inventories and Measurements, Experimental Design, Forest Entomology, Forest Pathology, Forest Products Harvesting, Forest Economics, Forest Business Management, Forest Tree Improvement, Natural Resource Extension and Education and Urban Forestry.
                                                                            ADMISSIONS
B Sc. Program candidates
WASSCE/SSSCE APPLICANTS
Credit passes in three (3) of the following elective subjects: Chemistry, Physics or
Mathematics, Biology or General Agriculture.
Applicants with Mathematics as elective must have a strong Biology background.
'A' LEVEL APPLICANTS
Five (5) credits at 'O' Level including Mathematics and English Language plus three (3) 'A' Level passes in Chemistry, Physics and any one of the following: Biology, Agricultural Science and Mathematics. Applicants with Agricultural Science or Mathematics must have a credit in 'O' Level Biology.
MATURE APPLICANTS
Applicants must have attained the age of 25 years at the time of submitting the Application Forms.
Five (5) credits at 'O' Level including English Language and Mathematics, Biology, Chemistry and Physics.
Applicants must have a Diploma from KNUST or from a recognized institution
Credits in WASSCE/SSSCE Core Subjects (English Language, Mathematics and Integrated Science), plus Three (3) Electives in Biology, or General Agriculture, Chemistry and Physics or Elective Mathematics. Short-listed applicants must pass an interview.
MPhil and PhD programs
Candidates must have a good Bachelor degree with a First Class or Second Class Upper Divi-sion. PhD candidates must normally have an MSc or MPhil in the appropriate discipline.
                                                                  CONTINUOUS EDUCATION
The Department has been involved in continuous education programmes of the Forestry Commission and the Ministry of Food and Agriculture in which the capacity of forestry practitioners has been built in various aspects of forest resources and land management
                                                                              EXTENSION
We carry out extension services in forestry across the country from very small farming communities to large forest industrial setups.
                                                    CONSULTANCY/RESEARCH PROGRAMMES
Forest Plantation Development

Development of Forest Management Plans

Training of Forest Technicians and Tree growers

Training in Database Management in Forestry

Facilitation of Community-based Resource Management Processes

Resource Policy Analysis

Forest Protection

Management of Small and Medium Scale forest-based businesses
                                                  INSTITUTIONAL COLLABORATION
The Department has a long-standing institutional collaboration with national and international institutions such as Forestry Commission of Ghana, Forestry Research Institute of Ghana, Tropenbos International Ghana, Government Ministries, UNDP, UNEP, Donor agencies among others for research and extension.
                                                        CAREER OPPORTUNITIES
Employers of past students of the Department include the Ghana Forestry Commission, universities, research institutions, NGOs, consultancy firms, plantation development companies, logging companies, mining companies, insurance companies, banks and small and medium private enterprises
                                                                FURTHER INFORMATION
For further information, please contact:
THE HEAD
Department of Silviculture and Forest Management
Faculty of Renewable Natural Resources
KNUST, Kumasi
E-mail: head.silviculture.frnr@knust.edu.gh
 forestry@knust.edu.gh
"Training and research for the sustainable management of tropical forests"